Your baby is now entering the terrible…ahem…wonderful 2 stage and it can be a transition that may be difficult for both toddler and parents. The toddler stage isn't an awkward phase to be gotten through as fast as possible. It is an important period in your child's development. Over the next few years, they will be weaning from bottle to a sippy cup, going from cot to toddler bed and from diapers to going to the toilet.
It's important that your child develop at his own pace. As parents, we should not be comparing them with other kids. Children complete their transitions at various times and at their own pace and that's ok. Your goal is to provide a nurturing, warm and loving environment that encourages your child's growth and development naturally at every stage, fostering his or her innate desire for independence and learning. 
Here's some tips to help your little one ease into the toodler stage.
Develop a plan for both yourself and your toddler to keep the same rules and routine. This will help to avoid any confusion for your toddler and make the transition easier.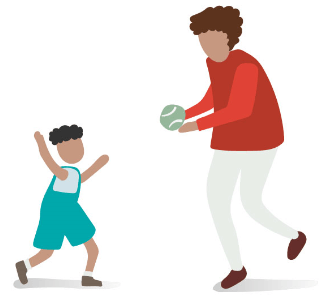 ENCOURAGE HIS INDEPENDENCE
Even though this transition period can he a trying time, it is an important time for your child to develop independence. Provide support when your toddler gets frustrated and help him find an outlet for his frustrations. Take him for walks or run outside. Teaching your toddler how to deal with his emotions now will pay off for him in the future.
Praises work wonders when they are doing well. Offer hugs and kisses, stickers or small tokens to encourage and reward them on a job well done.
Look out for triggers that can upset your toddler so you can anticipate when these triggers will happen and hopefully prevent them.
Your child watches your behavior and follows your lead. Show them good behavior, respect and love to those around you. They will automatically follow suit.